Madeira is a Potruguese island located in the middle of Atlantic. Thanks to its mild weather, that is almost the same throughout the whole year and to variety of flowers that blossom either in June or in January, it is sometimes called 'The Island of Eternal Spring'.
Twelve years ago we visited Madeira for the first time and we have fallen in love with this island: despite a long flight we need to take in order to reach Madeira, we return here again and again. Rocky peaks hiding behind the clouds, picturesque waterfalls, 300-meter cliffs diving into the ocean blue, laurel forests full of endemic species... Madeira is a paradise for those who love mountain walking and enjoying spectacular panoramas.
In the Digital Age there is often too much information and it appears to be rather difficult and time-consuming to google out something particular and to understand which suggestions are the most interesting and useful, when you are planning your journey. During our last stay on Madeira we decided to select the best and most spectacular hiking routes and to launch a website with their detailed description and with our own photos.
Madeira is famous not only for hiking opportunities and for its divine nature. You may also visit historic wineries, experience swimming with dolphins in the ocean or enjoy a toboggan descend along a steep slope. If you are an active holiday maker, you can find here many useful tips for various specific Madeira activities that can naturally accompany your hiking and that will make your impression about the island even more bright.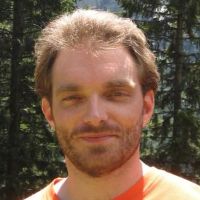 Sergey Smirnov
Author